With cold fall temperatures and winter around the corner, fall fishing has been hot.
Salmon are still in the rivers, but are almost done spawning. There are a lot of Rainbow Trout and Brown Trout moving into the rivers feeding on the Salmon eggs. Locally spots like the Grand River and Bronte Creek offer great fishing for these stealthy fish. Salmon eggs, worms and artificial looking roe works great for these beautiful fish.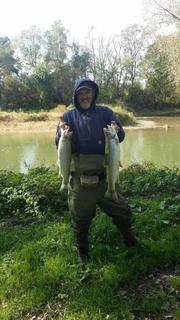 Further from home, Lake St. Clair is startin to heat up for fall musky fishing. It offers anglers some great musky fishing, even from shore. Big lures like Bulldawgs, Jakes and bucktails are a great way to catch these apex predators. Belle River and the Thames River offer great shore fishing. If you still have your boat out, it offers even more opportunity for success if the wind will cooperate.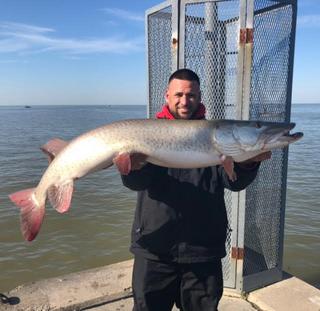 Local anglers are also taking advantage of fall Crappie and Perch fishing. The Hamilton Harbour has been producing awesome perch fishing on minnows with a pickeral rig. The Grand River also offers a great Crappie run above Caledonia.
Lake Erie has been slower for Walleye but it is still offering anglers some limits if you are willing to put the time in. They have moved a lot shallower. You can catch these on crank baits or live bait. The Grand River also offers great fall Walleye fishing. It tends to be best there on jigs or a live minnow. From Brantford to Dunnville, the Grand River offers great Walleye fishing.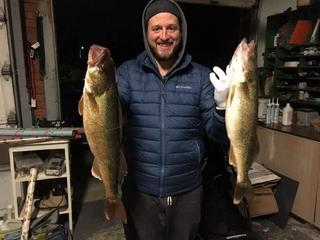 Hope you can get out and enjoy the great fall fishing opportunites.
Tight Lines
by Greg | Oct 23rd 2018 | Tags : 0