With the crisp fall/winter temperatures in full effect, there is still some great fishing to be had. Locally, anglers can take advantage of the Great Lake tributaries for cold water trout fishing. The Grand River, Credit River, and Bronte Creek have been fishing excellent for rainbows and some brown trout. Most of these elusive fish can be caught on roe bags and small spinners.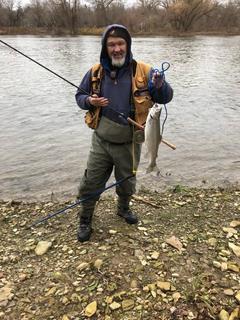 Fall musky are still being caught even from shore at Lake St. Clair. It is a bit of a distance to drive but it can be well worth it if the conditions are right. Anglers can catch "the fish of ten thousand casts" from shore in Belle River and the mouth of the Thames River. Big soft plastic baits like Swimming Dawgs and Bull Dawgs are great to throw from shore.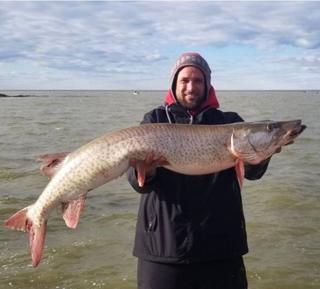 If you are just looking to get out and wet a line before the hard water season starts, check out Hamilton Harbour for perch. It has been great from shore on live bait (minnows). The big ones, like this one from our spring derby are coming in thicker and thicker.
With these cold temps we will be on the hard water in no time! Good luck everyone.
by Greg | Nov 12th 2018 | Tags : 0