With winter taking it's sweet time to get here, there is not a lot of ice fishing locally.
Most anglers are taking advantage of this by continuing to fish the Niagara River and Port Dalhousie. It continues to produce Rainbow, Brown and Lake Trout. It has been on fire as of late on live minnows and swimbaits.
There has not been a lot of local fishing as of late due to the weather not cooperating for ice fishing. If you are willing to drive a few hours north, there are a lot more options.
Bay of Quinte has started to see ice in certain areas, but be careful if you don't know the area as conditions can change hourly and not everywhere is safe to walk out on. If you do venture out, jigigng spoons like buck shots and swedish pimples tipped with a minnow are a great way to catch these big walleye.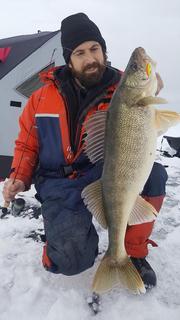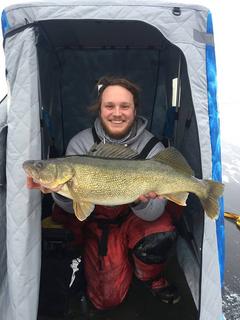 Further North, Lake Nipissing and other Muskoka lakes are now open for Walleye, Whitefish and Lake Trout are now open season in most ares. New regulations are available if you are not sure.
There has not been much to report the last few weeks due to the wether. We do have 2019 fishing and hunting licenses in if you need.
Tight lines if you do get out.
BB&T
by Greg | Jan 4th 2019 | Tags : 0